Informatie en beschrijving: Appartamenti in Agriturismo in de buurt Terni in Umbria, Monteleone di Orvieto
---
De Borgo, ondergedompeld in het groene landschap van Umbrië, op een steenworp afstand van Toscane, is de ideale plek voor een vakantie gewijd aan natuur en kunsttoerisme.
Het prachtige zwembad en de tuin met tuinhuisjes en pergola's zijn plekken van ontspanning om bij zonsondergang een glas wijn te drinken, een boek te lezen in de... Bekijk Meer
De Borgo, ondergedompeld in het groene landschap van Umbrië, op een steenworp afstand van Toscane, is de ideale plek voor een vakantie gewijd aan natuur en kunsttoerisme.
Het prachtige zwembad en de tuin met tuinhuisjes en pergola's zijn plekken van ontspanning om bij zonsondergang een glas wijn te drinken, een boek te lezen in de hangmat, te wandelen tussen de sculpturen van het dorp, te zonnebaden op het grasveld in absolute rust.
Deze boerderij bestaat uit 10 huizen die elk plaats bieden aan 2 tot 10 personen. Oude stenen en bakstenen boerderijen openen hun deuren voor gastvrijheid met behoud van hun tijdloze charme. In het interieur van de huizen is het oude weven in terracotta tegels en houten balken bewaard gebleven, verrijkt met meubels uit het verleden, hangende voorwerpen en strostoelen.
Als u met een grote groep bent of als u een evenement wilt vieren in de rust van het Umbrische platteland, heeft u de mogelijkheid om de hele structuur te reserveren, inclusief de Locanda delle Rose, een gemeenschappelijke ruimte waar u samen kunt eten en tijd doorbrengen . De kamer is inclusief het gebruik van de keuken. Zo heb je de hele Borgo tot je beschikking, de hele tuin en het zwembad.
Het zwembad
Het zwembad is omgeven door bloeiende bomen en struiken in een fascinerende natuurlijke holte. De brede Romeinse trap omlijst het landelijke landschap. Het is altijd een plezier om gelukkige momenten door te brengen ondergedompeld in water dat zijn zuiverheid behoudt dankzij een innovatieve UV-sterilisator. De beste tijd om van het zwembad te genieten is de schemering wanneer het water meerdere kleuren aanneemt van een LED-lamp.
Het zwembad is geopend van 1 mei tot 30 september.
Sport en amusement
De boerderij is niet alleen voor liefhebbers van ontspanning, er zijn tal van sportieve activiteiten mogelijk in deze structuur. 360°-entertainment, elke gast kan de sport vinden waar hij het meest van houdt. Five-a-side voetbal, volleybal, tafeltennis en jeu de boules zijn slechts enkele van de mogelijke opties; voor sportvissers is het mogelijk om zich te amuseren in de vijver vol vissen, voor gasten die fit willen blijven, geen probleem! Rondom de vijver bevinden zich Calistenics-faciliteiten voor lichaamsgewichttraining.
Maar we hebben ook aan de kleintjes gedacht, namelijk in de tuin kunnen kinderen lekker spelen tussen de glijbanen en schommels. Tot slot, als het leven moeilijk voor je is, kun je onze mountainbikes huren om de schoonheid van ons land te ontdekken.
De tuin
In de prachtige tuin lijkt de tijd bijna stil te staan, een glaasje wijn onder de grote walnotenboom is nog nooit zo aangenaam geweest, de rust van het platteland gecombineerd met de schommeling van de hangmat regenereert lichaam en geest. Bovendien doet u na een gezellige barbecue met uw vrienden aan de keramische tafels dineren, de drukte van de stad vergeten.
Biologische boomgaard, moestuin en fruit
Gewassen op km. nul. Bramen, frambozen, aardbeien, druiven, krenten en seizoensgroenten zullen je smaakpapillen veroveren! Dit alles is binnen handbereik. Het enige wat je hoeft te doen is kiezen wat je het lekkerst vindt. Naast het gratis afhalen van producten, kunt u onze typische producten zoals olie, wijn en jam kopen.
Kookcursussen
Natuurlijk mag eten in het hart van Italië niet over het hoofd worden gezien. Een keer per week staat een professionele kok tot uw beschikking (op reservatie) om u les te geven en de typische gerechten van onze streek te laten proeven. Van de lekkerste handgemaakte pasta tot het malsste vlees. Om te genieten van de oude smaken van de Italiaanse keuken.
Evenementen en ceremonies
La Locanda delle Rose is een ruimte van 50 vierkante meter. ideaal voor het organiseren van themadiners, eet- en wijnbijeenkomsten, kooklessen, zakelijke bijeenkomsten, ceremonies; kan maximaal 30 personen bevatten. Het is ingericht met handgemaakte houten tafels, op een oude stenen geplaveide vloer. Het heeft een goed georganiseerde zelfstandige keuken. Buiten heb je keramische tafels onder een grote pergola bedekt met blauwe regen en omringd door rozen van verschillende soorten, kleuren en geuren.
De Cappuccina Room is een prachtige woonkamer van 60 vierkante meter met houten en terracotta balken, met lampen en meubels die een suggestieve sfeer creëren die perfect is om aangename momenten in gezelschap door te brengen.
Het meubilair wordt gecompleteerd door tafels van verschillende afmetingen en een zithoek met een gietijzeren open haard. Het biedt plaats aan ongeveer 30 personen. In combinatie met de "Locanda dello Rose" wordt het een prachtige locatie voor allerlei soorten evenementen.
Tekst verbergen
Kies accommodaties

Beschikbaarheid

voor flexibele data
De zoekopdracht met flexibele datums heeft ook de volgende beschikbaarheden in de woning gevonden. Kijk voor welke data u verkiest en reserveer.
Meld u aan voor onze nieuwsbrief en ontvang onze aanbiedingen en de nieuwste Nieuws.

Opgelet: er is een fout opgetreden!
Algemene diensten
Eigenaar aanwezig
Huisdieren toegestaan
Zwembad
Parkeerterrein
Satelliet-tv
Speelruimte voor kinderen
Buitenverlichting
Barbecue
Wasmachine
Eindschoonmaak
Verwarming
Veilig
Vaatwasmachines
Toegankelijk voor minder validen
Technologische diensten
Internetaansluiting
Wi-Fi internettoegang
Sportdiensten
Vissen
Tafeltennis
Vijf-tegen-vijf voetbalveld
Overige Dienstverlening
Conferentiezalen/vergaderzalen
Ceremonies en recepties
Speciale diensten
Typische producten
Biologische producten
Bruiloftplanning
Harvest
Diensten en de nabijgelegen plaatsen
16 Km Berg
40 Km Meer
Gesproken talen

English

Italiano
De creditcard wordt enkel ter garantie gebruikt.

Uw creditcard is enkel een garantie, er wordt niets op afgeschreven.
Betalingswijze te betalen bedrag: Banktransactie
Vul uw creditcardgegevens in om uw reservering te bevestigen:

Diners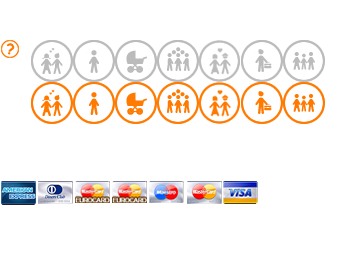 - American express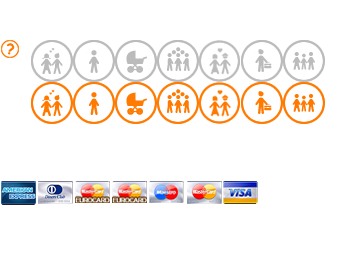 - Mastercard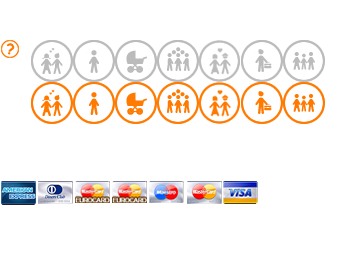 - Visa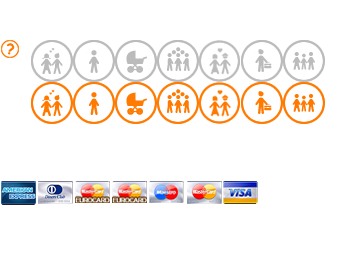 - Europecard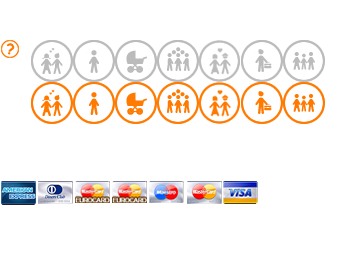 Het totale saldo zal worden betaald: bij aankomst
De betaling moet gebeuren met: Banktransactie - Cash
Voor annuleringen die zijn opgenomen in de periode tussen 24 uur na de reservering en 60 dd bij aankomst, wordt een boete in rekening gebracht die gelijk is aan het totale bedrag van 50.
Annuleringsformulier 59 dd bij aankomst tot 30dd bij aankomst berekenen we een boete van 70% van de totale prijs.
Annuleringsformulier 29 dd bij aankomst tot 7dd bij aankomst berekenen we een boete van 80% van de totale prijs.
Annuleringsformulier 6 dd bij aankomst tot 0dd bij aankomst berekenen we een boete van 100% van de totale prijs.
In geval van een "gemiste aankomst" of "vervroegd vertrek", zullen de annuleringsvoorwaarden vanaf "0 dagen voor aankomst" van toepassing zijn
Aankomsten kunnen tussen 15:00 - 18:00.
U moet de kamers verlaten voor 10:00.
Beste prijs
Veilig boeken
Geen extra kosten