Informatie en beschrijving: Relais in de buurt Pisa in Toscana, San Miniato
---
San Miniato 5287
sluit zich aan bij het aanbod 'Boek met rust'
Meer informatie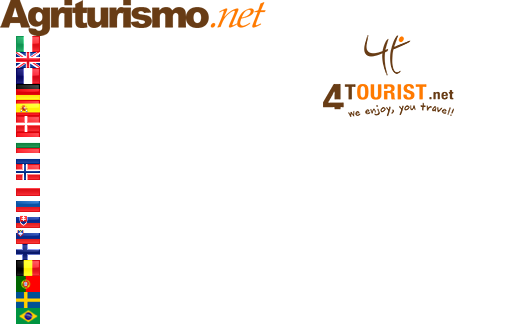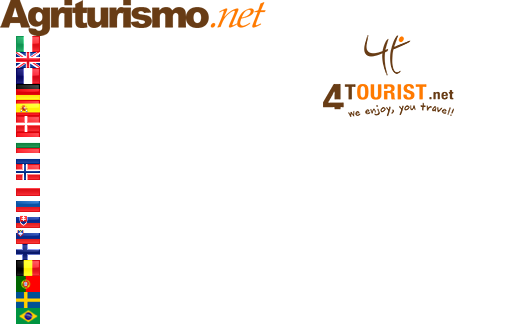 Elegantie, stijl en gastvrijheid zijn de dominante kenmerken van het Relais, waarin de sfeer van Puccini's werken aangenaam samengaat met de Belle Époque en de magie van Arabische invloeden om de gasten een exclusieve multisensorische ervaring te laten beleven.
Uniek is het zwembad met hydromassage, dat geniet van een prachtig... Bekijk meer
Elegantie, stijl en gastvrijheid zijn de dominante kenmerken van het Relais, waarin de sfeer van Puccini's werken aangenaam samengaat met de Belle Époque en de magie van Arabische invloeden om de gasten een exclusieve multisensorische ervaring te laten beleven.
Uniek is het zwembad met hydromassage, dat geniet van een prachtig uitzicht, omgeven door een groene oase waarin nissen zijn gecreëerd om privacy en rust voor de gasten te garanderen.
Het Relais, zowel elegant als functioneel en technologisch geavanceerd, herbergt suites en superior kamers, een wellness-spa, het restaurant met zijn foyer en het prachtige panoramische terras.
De Spa
In de SPA zal de magie van Moorse en Arabische besmetting, met zijn gedurfde kleuren en geuren van wierook en mirre, je unieke en bijzonder regenererende momenten bezorgen.
Het centrum is een oase van welzijn, waar je beter kunt regenereren en de harmonie tussen lichaam en geest kunt herstellen. De Wellness Spa is ontstaan uit de wens om de therapeutische voordelen van holistische massage te combineren met een gastvrije en ontspannende omgeving, waar u psychofysische balans en welzijn kunt vinden. Esthetische behandelingen komen voort uit de ontmoeting tussen natuurlijke producten en het best presterende instrument van allemaal, de hand, waarvan de fijnheid en precisie "dialogen" met de huid en het lichaam. In de SPA die beschikbaar is voor de gasten, de gloednieuwe natte ruimte uitgerust met Turks bad, sauna, bubbelbaden met chromotherapie, ontspanningsruimte met kruidenthee en vers fruit waar u harmonie, rust en natuurlijk welzijn kunt vinden.
Het restaurant
Het culinaire aanbod is bijzonder, een authentieke reis van eten en wijn in naam van de smaak, waarbij de aroma's en smaken van de Toscaanse traditie op creatieve wijze opnieuw worden bekeken om bijzonder smakelijke gerechten te creëren.
Een uitzonderlijke wijnmakerij draagt bij aan het geven van prestige aan de menukaart en maakt de exclusieve smaakbeleving compleet. Het proeven van culinaire hoogstandjes gaat gepaard met een uitstekende selectie Italiaanse en internationale wijnen, aanbevolen door de sommelier om de uitstekende keuken het beste te versterken en te genieten van een onvergetelijke eet- en wijnervaring. Beschikbaar voor gasten, wijnproeverijen op reservatie.
Paardrijden
Binnen in het relais is het mogelijk om paard te rijden in het Clubhuis naast de ingang met Quarter Horses en gekwalificeerde instructeurs.
Bruiloften en ceremonies
Als je het belangrijkste JA van je leven wilt zeggen op een exclusieve locatie in de Toscaanse heuvels, dan is dit Relais de magische plek voor de sprookjesachtige All Inclusive bruiloft waar je altijd al van hebt gedroomd.
Beleef de belangrijkste dag van je leven en maak het onvergetelijk in dit exclusieve romantische Relais in het hart van Toscane, waar de bruiloft van je dromen een onvergetelijke realiteit zal worden.
Het Relais garandeert alle intimiteit en rust die je nodig hebt om de ongelooflijke emotie van de bruiloft van je dromen volledig te kunnen ervaren. Verras uw gasten met een welkomstcocktail op The Path of Lovers en verbaas ze door ze uw gepersonaliseerde menu aan te bieden in de exclusieve zaal van het Restaurant of op het panoramische terras.
Om een exclusieve en gepersonaliseerde bruiloft te garanderen, stelt de All Inclusive-formule u in staat om beleefdheidsdiensten te activeren zoals: kapper, make-up, schoonheidsbehandelingen en SPA, fotograaf en videomaker ook met drone, muziek en entertainment, aankomst van de bruid door helikopter of in koets met paarden, bloemstukken en boeketten, gunsten met typisch Toscaanse producten, transferservice vanaf de luchthavens van Pisa of Florence, mogelijkheid tot het organiseren van een welkomstbarbecue de avond voor de ceremonie.
Tekst verbergen
Kies accommodaties

Beschikbaarheid

voor flexibele data
De zoekopdracht met flexibele datums heeft ook de volgende beschikbaarheden in de woning gevonden. Kijk voor welke data u verkiest en reserveer.
Meld u aan voor onze nieuwsbrief en ontvang onze aanbiedingen en de nieuwste Nieuws.

Opgelet: er is een fout opgetreden!
Algemene diensten
Zwembad
Parkeerterrein
Airconditioning
Satelliet-tv
Buitenverlichting
Verwarmd zwembad
Receptie
Eindschoonmaak
Dagelijkse schoonmaak
Verwarming
Veilig
Cateringdiensten
Restaurant
Internationaal ontbijt (zoet + hartig)
Comfort / Wellness
Technologische diensten
Internetaansluiting
Wi-Fi internettoegang
Wi-Fi in alle kamers
Wellness-diensten
Sauna
Beautyfarm / gezondheidscentrum
Massagecentrum
Turks bad
Sportdiensten
Paardrijden
Overige dienstverlening
Ceremonies en recepties
Wijnreizen
Vervoersdiensten
Pendeldienst van / naar de luchthaven
Trainingen
Paardrijlessen
Speciale diensten
Bruiloftplanning
Truffle hunting
Truffle tasting
Diensten en de nabijgelegen plaatsen
25 Mt Bar - Café
40 Km Zee
Gesproken talen

Deutsch

English

Français

Italiano
De creditcard wordt enkel ter garantie gebruikt.

Uw creditcard is enkel een garantie, er wordt niets op afgeschreven.
Betalingswijze te betalen bedrag: Banktransactie - Creditcard
Vul uw creditcardgegevens in om uw reservering te bevestigen:

Diners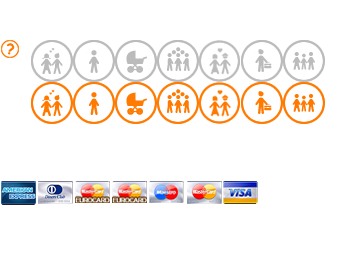 - American express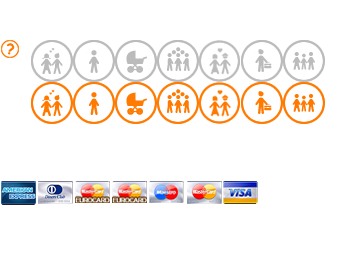 - Mastercard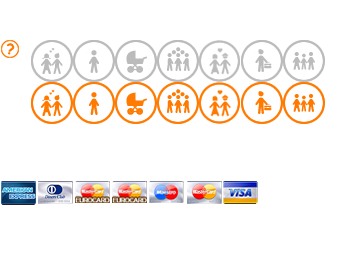 - Visa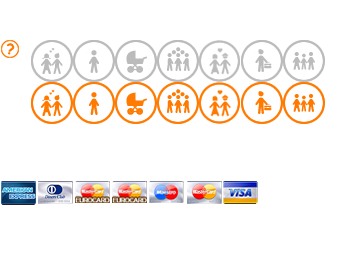 - Europecard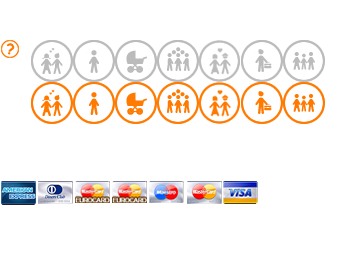 Het totale saldo zal worden betaald: bij aankomst
De betaling moet gebeuren met: Creditcard - Cash
creditcard geaccepteerd:
Visa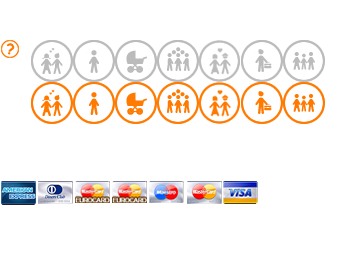 - Mastercard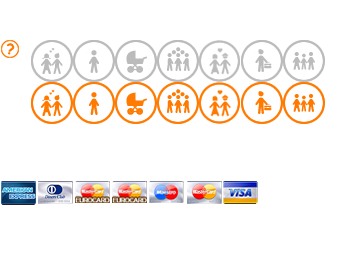 - Amex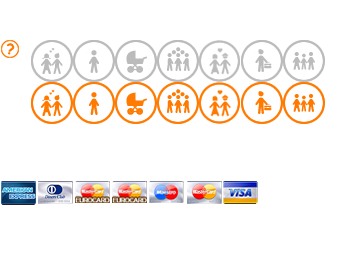 - Diners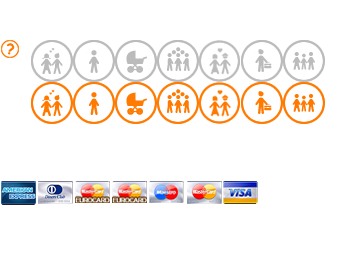 Voor annuleringen die zijn opgenomen in de periode tussen 24 uur na de reservering en 366 dd bij aankomst, wordt een boete in rekening gebracht die gelijk is aan het totale bedrag van 30.
Annuleringsformulier 365 dd bij aankomst tot 1dd bij aankomst berekenen we een boete van 30% van de totale prijs.
Annuleringsformulier 0 dd bij aankomst tot 0dd bij aankomst berekenen we een boete van 100% van de totale prijs.
In geval van een "gemiste aankomst" of "vervroegd vertrek", zullen de annuleringsvoorwaarden vanaf "0 dagen voor aankomst" van toepassing zijn
Aankomsten kunnen tussen 15:00 - 20:00.
U moet de kamers verlaten voor 11:00.
Beste prijs
100% Veilig boeken
Geen extra kosten voor het boeken